About Arknav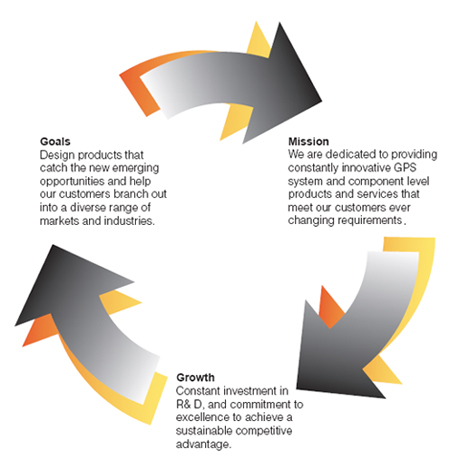 ARKNAV, a Taiwan GPS Tracker manufacturer, is a leader in the provision of superior Global Positioning System (GPS) peripherals and innovative integrated tracking solutions. ARKNAV designs, develops, and manufactures high quality GPS tracking products for B2B and OEM/ODM customers, including location based and personal tracking systems for the vehicle, medical and marine markets. With an extensive product range covering everything from simple GPS accessories to the latest technology in high performance vehicle & personal tracking solutions, ARKNAV can deliver the right product at the best price to meet your requirements. Our goal is to exceed the expectations of every client by offering outstanding products backed up with effective and professional customer service and support.
Our dedicated Research & Development team has over 20 years of experience in the design, prototyping, integration and testing of high quality innovative products for domestic and international markets. Our team's extensive skills encompass all aspects of implementation and operation, including business requirements definition, development of functional specifications, product design, and overseeing production procedures to ensure that our products meet our client's specific needs.
ISO Certificate
R&D: Design determines and defines the quality of the product. ARKNAV R&D team gathers many outstanding engineers from different industries with expertise. By applying thorough product development procedure to control each stage of R&D, we ensure the adaptability and reliability of every new product. Components: The stability of the product consists in the cautiously selected components. All the key components adopted are supplied by world-renowned multinational companies. Components from as small as resistors and capacitors up to major components like modules and IC, even the battery used, have all been carefully evaluated and inspected, in order to guarantee the stability of ARKNAV products. Production: Professional automation of production is critical to low defective rate. Observing the standard production procedure of automotive-electronics, ARKNAV plans and programs its production blueprints. Quality control concept has been introduced into each step of production to achieve the lowest defective rate. Product test: Each ARKNAV team member pursues the production quality to ensure the product's perfection. All the GPS trackers made by ARKNAV have gone through 100% quality test. The entire testing procedure is conducted by the sophisticated testing equipment. ARKAV eliminates any possible mistakes during the testing procedure through utilization of advanced computers.