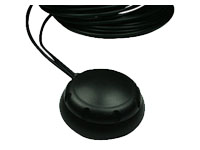 2017-04-21
AR-186 GPS, GLONASS, 2G and 3G Multi-band Antenna
It is a comprehensive fleet tracking system with real-time and on-demand video streaming. TDVR 42D offers 24/7 monitoring even when vehicle engine is off, so that vehicle owners can activate video streaming anytime they want.
Details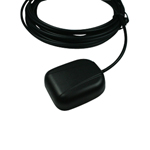 2017-03-16
A-186 GPS/GLONASS Dual Antenna
Newly released A-186 GPS/GLONASS Dual Antenna deploys a highly efficient wide-band ceramic patch antenna that covers GPS L1, GLONASS G1 and Galileo E1 bands. Featuring a front end SAW filter, a 2-stage Low Noise Amplifier (LNA) and an extra SAW filter, A-186 effectively reduces noise and increases the signal quality.
Details
We use cookies to improve your user experience and for web traffic statistics purposes. By continuing to use this website, you agree to our use of cookies. Our Privacy & Cookie Policy contains more information on such use and explains how to disable cookies.